Sandra Messina & Ricardo Calvo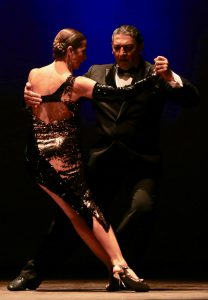 Outstanding dancers and regular guests at the festival, Sandra and Ricardo combine technical precision, elegant gesture and emotion, always with a touch of humor. This two well-known maestros offer a complete, organic and progressive method of teaching that makes Argentine Tango accessible to everybody. Their lessons are aimed at amateurs and professionals. Sandra and Ricardo share their time between Buenos Aires and Paris and travel all over the world.
Yanina Quiñones & Neri Piliu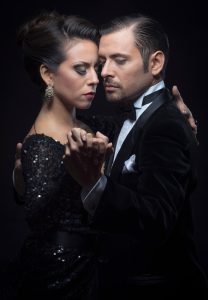 Yanina Valeria Quiñones and Neri Luciano Piliu dance together since 2006. They wereprofessionally trained at the Academia de Estilos de Tango Argentino (ACETA) by famous milongueros and teachers such as Carlos Perez and Rosa, Pupi Castello, Gloria and Eduardo Arquimbau, Gerardo Portalea, Toto Faraldo and Milena Plebs, amongst many others.
Since then, they have performed at some of Buenos Aires most well-known Milongas, such as Sunderland, La Baldosa, Salon Canning, Griciel, Porteno Bailarin and have created their own tango company (Tango Rouge Company) in which they are artistic directors, choreographers, main characters and dancer.
Orquesta Típica Misteriosa Buenos Aires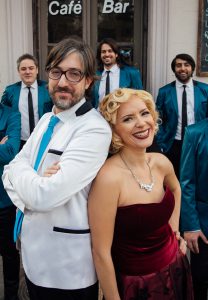 Born in 2008, Orquesta Típica Misteriosa Buenos Aires is one of the most important in the current tango scene. Picking up the legacy of the great orchestras of the 40's, their repertoire is varied and dynamic, and includes classic tangos, new tangos, waltzes, milongas, milongas-can-dombes and Argentine folklore. Since 2008 the band released three albums, De Salón (2010), Una Noche en La Milonga (2013) and Tu Lado Acústico (2015), and made three European tours, visiting several countries like France, Italy, Germany, Switzerland, Belgium, Netherlands, Poland, Czech Republic, also made trips to Brazil (Sao Paulo) and Argentina.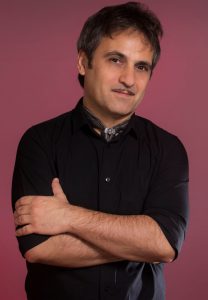 Brian Chambouleyron is a singer, guitar player, composer and music arranger who has been part of numerous artistic endeavors and has recreated traditional songs within the genre of tango, Argentinean and international music in his very personal style. Brian consolidated his artistic persona as one of the main figures of the new performers in the so-called "generation of the 90s". As part of that tango revival, he participated in the creation and performed in critically acclaimed shows such as "Glorias Porteñas" (Avignon Festival, Strasbourg Music Festival) or "Patio de Tango" (Chaillot Theater in Paris, France; Teatro Nazionale in Roma). He launched his solo career in 2004, with a tribute to Carlos Gardel : "Chambouleyron chante Gardel". Followed by "Voz y guitarra" in 2006 and " Tracción a sangre " in 2008, "Chansons d'oreille" in 2012, "Juglar", in 2015, and "Mare Nostrum" in 2017.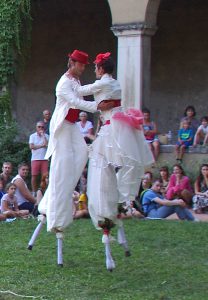 Born from the desire to create together (and as a family…), born of the diversity of artistic, technical and administrative skills, born from a meeting between circus and theatre, the association Verbecelte et Compagnie was created in 2000 in Lyon. Its objective is to disseminate and promote art and culture, to create and produce live performances.
Their show Trot d'Amour tries to recreate the "Guinguettes" spirit, where couples turn and twirl around carefreely.
Between balance and imbalance, between fluid and rapid movements, the dancer-waddlers invite the audience to their ball to the rhythm of wild waltz, exciting swing, tonic tango, invigorating cha-cha-cha….
Bandonéon duo "Bicho Bolita"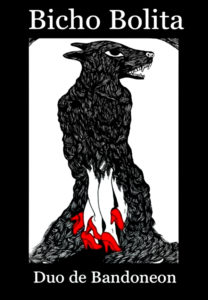 Bandoneon Duo Bicho Bolita interprets traditional Tangos with a unique identity and a contemporary sound that is always faithful to the origins of Tango. Irresistible for dancers and generous for music lovers, Bicho Bolita constantly explores the qualities of this essential instrument of Argentine Tango.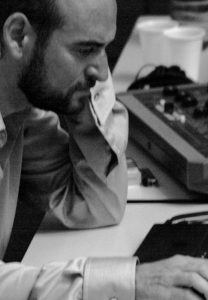 After starting dancing in 2006, it was only natural that Camille Boucher turned to Djing. Since 2010, he has led more than 200 milongas all over Europe (Riga Embrace in Latvia, La reunion Milonguera in Venice, La Floreal in Brussels, Milonga Q in Warsaw, etc…)
Passionate about tangos from the 1920s to the 1950s, he creates selections adapted to the context of each milonga to the delight of the dancers.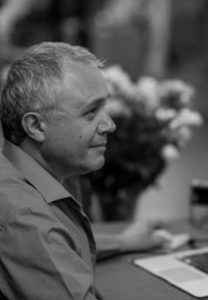 Playing with orchestra styles, intensity levels and cortinas, DJ Prinz draws his inspiration from the Guardia Vieja until the end of the Epoca de oro. He will also look beyond the traditional when needed. The comfort of the dancers is at the heart of his choices: the sequence of tandas is structured, the cortinas predict the atmosphere and his music makes you dance endlessly! Whether it is a local milonga or an event for an international audience, the ingredients are the same: the pleasure of dancing, the Argentine tango and the smile. Jean-Pierre Prinzie is co-organizer of the Bruges encuentro.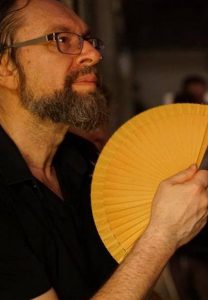 Following his success during the previous edition of the festival, DJ Michel Exposito is back again this year for our greatest pleasure.
He will lead Cléder's despedida in his unique style, which combines traditional and alternative music.
DJ Verveine (Christine V)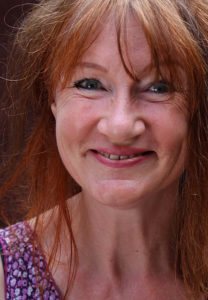 Originally from Guérande in Loire-Atlantique, and having fallen in love with tango about fifteen years ago, it is with passion that DJ Verveine has gradually discovered its many facets. For seven years now, she has been playing during alternative milongas "guaranteed o % old tangos", but which nevertheless respect the traditional structure of milongas, with cortinas and tangos tendas, waltzes and milongas.
DJ Verveine also sees tango as a vast playground where she can let her creativity express itself, and she likes to create artistic and/or playful events (oriental milonga, video clips, battle of tangueros from different regions, plastic artist dancing with a tango shoe polisher…). The main idea being: "let a wind of creativity, freedom and happiness blow!"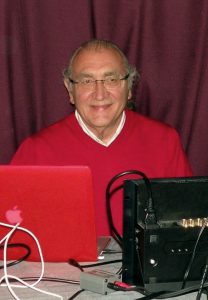 Milongas organizer and tango teacher, Jean Claude Bartek is above all a dancer! His role as a Tdj was revealed ten years ago, when he founded the Chti Tango association, where he plays music during every milongas. He also plays in Belgium and during many festivals, including Tango par la Côte for the past three years. Jean Claude Bartek offers traditional orchestras from the golden age of tango, but also contemporary ones. He favours coherence in each tanda, and between each of them, in order to obtain a good dynamic. His goal is to keep the dancers on the dance floor by focusing on emotion, harmony of couples and the milonga!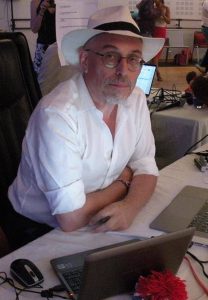 Wim has been dancing tango for 22 years and has been playing music for more than 15 years in Belgium (Bruges, Courtrai, Gand, Anvers … ) and in France (Hauts-de-France, Auvergne, Bretagne…). He draws on his years of experience to create a warm and dynamic atmosphere.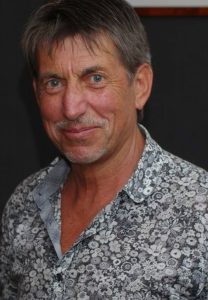 After acquiring a certain technical level as a tango dancer, DJ Bob Rikkar's interest focused on the musical programming of the milongas to express his tanguero sensibility. He draws his influences from the golden age period of the 40s to 50s. In addition to this very traditional selection, he likes to play orchestras from the 70s and 80s with more complex rhythms, as well as contemporary orchestras. Always attentive to what is happening on the dancefloor, DJ Bob Rikaar adapts his programming to the atmosphere of the moment for the pleasure of the tangueras and tangueros. "Rhythm and Passion" are always very present in this selection, giving the milonga a colour that is both "festive and intimate".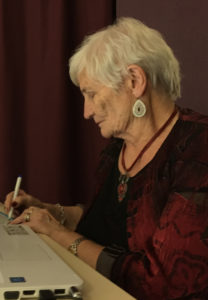 For DJ Colette, the desire to musicalize milongas is linked to the desire to generate emotions that make people vibrate. She tries to build coherent tandas that appeal to dancers and maintain energy.
Colette combines spontaneity and passion, which is reflected in the music she choose.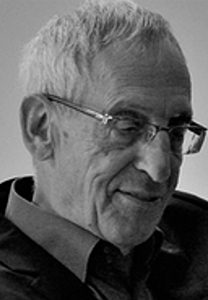 Dancer, passionate about music and History of tango, André Vagnon manages the website www.bibletango.com and presides over the association " Mémoire du Tango ". He is very active in the research and preservation of Tango in France group. He has just completed a book titled Magic City, 1911-1942, le berceau du tango à Paris . He is a regular contributor to publications and lectures on tango. His collection of vinyl records can make you dance all night long…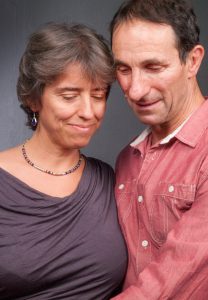 Ruth leads a workshop on musicality that takes a new approach of dance.
Having danced both roles for over 15 years, she is equally at ease guiding and being guided. This gives her a complete view of tango that she enjoys sharing with you during your learning process. In addition to being a Tango teacher, Ruth is also a trained musician and currently focuses on Bandoneon.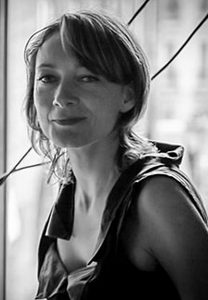 London based, originally from Poland, Ewa has been regularly DJing at major London milongas (Corrientes, Pavadita, the Crypt, the Dome, Carablanca, Negracha & The Light), and has played at various UK & European events since 2009.
She plays traditional tango, with emphasis on creating different moods and musical textures to offer a variety of emotions to the dancers.